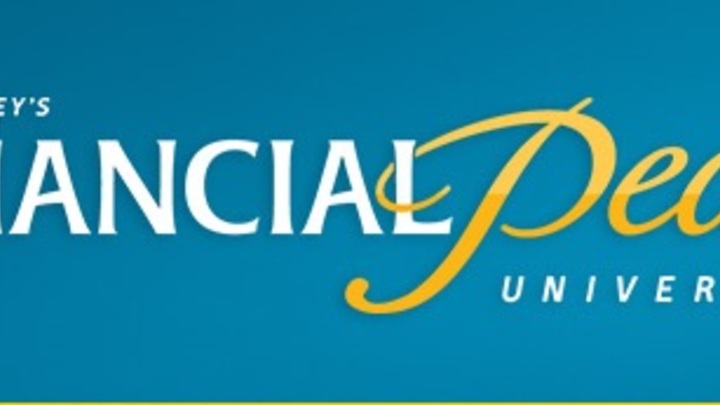 Financial Peace University
September 15 - November 17, 2019
$110
Dates & Times
Sep 15, 2019

5:00pm - 6:30pm

Sep 22, 2019

5:00pm - 6:30pm

Sep 29, 2019

5:00pm - 6:30pm

Oct 6, 2019

5:00pm - 6:30pm

Oct 13, 2019

5:00pm - 6:30pm

Oct 20, 2019

5:00pm - 6:30pm

Nov 3, 2019

5:00pm - 6:30pm

Nov 10, 2019

5:00pm - 6:30pm

Nov 17, 2019

5:00pm - 6:30pm

Show

all

less
Attendee Types
Individual

$110

Couple

$110
Details
STOP LIVING WITH GUILT, FRUSTRATIONS AND THE HEADACHES THAT COME WITH TRYING TO MANAGE YOUR PERSONAL FINANCES.
YOU OWE IT TO YOURSELF AND THOSE YOU LOVE TO FIND WHAT THOUSANDS ALREADY HAVE...
FINANCIAL PEACE!
Dave Ramsey's 9 week Financial Peace University course will educate and empower you by using biblically based, common-sense solutions to everyday financial questions.
Open to couples or individuals. (If a couple signing up, only one needs to register for both to attend)
Cost of course materials: $110
Course is FREE, if you already have the materials and just need a refresher.